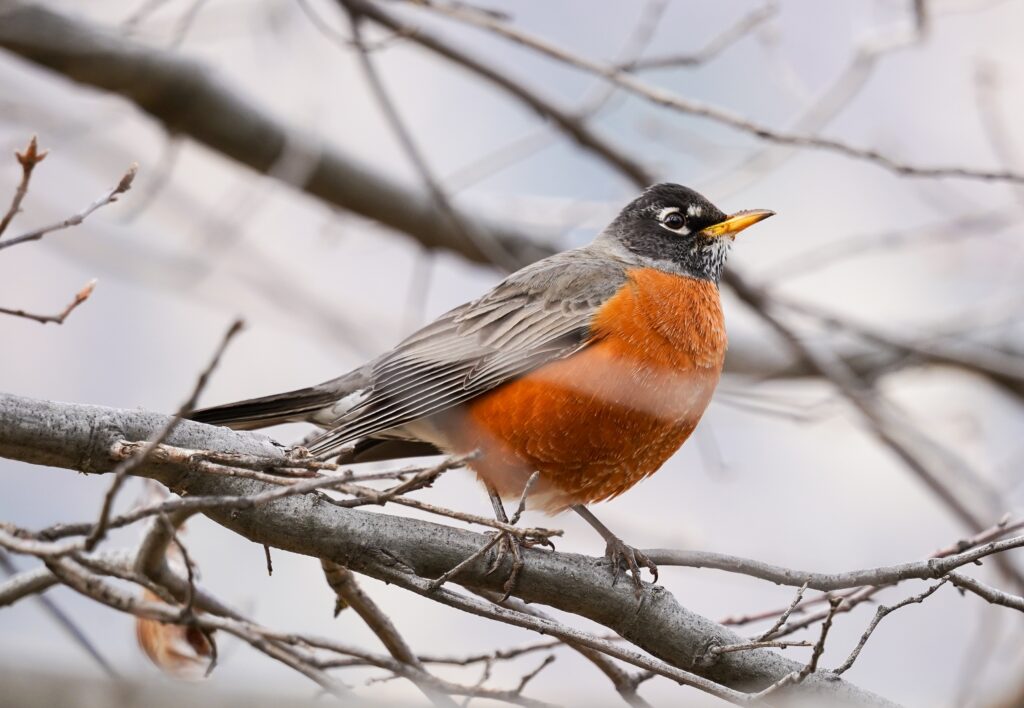 Moving Forward with COVID
Safety and support in congregate living setting
Navigating changing health precautions during the coronavirus pandemic has presented unique challenges. For Willow Place's family violence shelter program, keeping staff and participants safe and informed has been an ongoing focus. Physical and emotional safety are fundamental to building trust – both within our team, and extending to our supportive relationships with program participants, and also community supporters and partners. As restrictions begin to relax in retail, restaurants and other sectors, those of us operating supportive programs and services in congregate living settings have had to preserve more stringent standards such as regular hand-washing, mask-wearing in communal areas, and more frequent sanitizing of all surfaces. Although winter 2022's omicron variant has proved to be less lethal, there is already discussion that a sixth wave of coronavirus is on the horizon – there certainly is a sense that we cannot put away the tools we created to sustain services during COVID quite yet, and that we will continue to learn, grow and evolve, factoring in changing health regulations as we move forward.
Currently we prioritize service access by vulnerable populations as follows:
Those entering family violence shelter are NOT required to be vaccinated
Shelter participants who test positive for COVID can self-isolate on site
Rapid on-site testing is available
Bi-weekly doctor appointments, in-person, on-site are available
Transportation to medical appointments provided
Above all, adaptability, pro-active focus and effective communication among have been central to preserving Willow Place's family violence prevention supports; including shelter, crisis line and outreach. We are grateful for our hard-working, compassionate and dedicated team members, supporters and community partners who continue to demonstrate these important principles and help sustain 24-hour services.
---
Donor Profile – Brenlee E.
Handmade creations for shelter program
In the past months, Willow Place has been fortunate to receive beautiful handmade items and other necessities from Winnipeg donor, Brenlee E. There is something very special about things made by hand, and Brenlee's lovely diamond painted keychains, book marks and journals have delighted many of shelter program participants! Here is what Brenlee had to say in a recent conversation with us:

Q: Why did you chose to support Willow Place with in-kind donations?
A: "Because I had diamond painting projects that I wanted to share – someone told me about Willow Place and I phoned to ask – I felt it was the perfect place to give it to."
Q: how did you learn about diamond painting, and what do you love most about it?
A: "I heard about it from a friend of mine. She was selling little pictures, and I bought one. I started looking on Amazon, and I began with a small mermaid picture for my niece. I began buying different kits, (i.e., keychains, bookmarks, journals). I love trying the different projects, it calms me down and helps with my anxiety levels."
Q: What is one thing you have learned since you started supporting Willow Place in this way?
A: "Just one kind action can put a smile on someone else's face – it makes it worthwhile to do the diamond painting. I am grateful of how kind and accepting the people are at Willow Place, and how they appreciate the diamond painting projects I donate."
Q: Do you have a favourite quote, poem, or song that inspires you – why is it so special to you?
A: "Love one another, love others – it's simple. One smile – and the world is a better place ~ Brenlee E."
Brenlee also has a favourite song which she enjoys, "because it gives me peace."
I Can Only Imagine, by Mercy Me
https://www.youtube.com/watch?v=N_lrrq_opng
---
Career Feature -Casual Shelter Staff
Providing vital supports
Casual shelter staff perform vital roles in 24-hour crisis support services, providing extra support so staff can take vacation days, attend training, and also covering sick days. Willow Place has a diverse group of casual support workers and counsellors who provide invaluable service. Some of our casual shelter workers have bridged both counselling and support roles, and are able to support a wide range of participant needs; one of these important team members is Joan N.
Here is what casual counsellor and support worker, Joan, had to say:
Q: What is your favourite aspect of the support/counselling roles?
A: "I would have to say that is helping women and getting to know them. It is wonderful to see them start to relax and feel safe in the shelter, their tears turn to smiles and then to laughter as they start to feel safe."
Q: What is one thing you have learned?
A: "Each woman coming into shelter has her own unique story to tell…shelter is where a woman can feel safe telling her story and not feel judged. Women in shelter need reminders that they matter, and that they are not responsible for what someone else has done – they can only be responsible for their own actions."

Q: What advice would you give to someone who wants to be a shelter support worker or counsellor?
A: "Do not judge women who come into shelter. They have taken the first step toward ending abuse in their life by deciding to enter shelter. Show them kindness, support and understanding, and above all, show them respect. They need to be reminded of how strong they are and how important they are."
Q: Do you have a favourite quote or phrase that inspires you?
A: "No person should be judged by their past, they do not live there anymore."
---
Women's Health Clinic Partnership
On-site medical services for shelter participants
For the past four years, Willow Place has been working to bring partnered medical supports for women and children in our family violence shelter program. Just as we were ready to launch the program, coronavirus hit. Now, three years into the coronavirus pandemic, we are happy to share that bi-weekly medical visits from Women's Health Clinic medical staff are underway.
Willow Place Executive Director, Marcie Wood, shared these insights into the medical partnership:

"The on-site clinic at Willow Place is mutually beneficial as this initiative supports the goals of both organizations – to bring services to where people gather. In this case, the offering of healthcare services on-site allows Willow Place to further enhance the inclusive, holistic services that we offer. For Women's Health Clinic, this initiative supports the expansion of healthcare services in the community, for the community. Furthermore, this initiative may allow participants to develop a medical connection they did not have previously, or may support the reconnection with former services."
Some of the services women can access in a safe, non-judgmental space: general health, safe sex information and access to birth control, internal exams/PAP smear, pregnancy and STI rests.
---
How YOU Can Help!
Follow, share, care
One significant shift during the coronavirus pandemic has been our increased use of technology to provide support, network, and support public education and general awareness goals.

Our web site and social media channels, as well as email communications have been integral to sharing out organizational priorities, donation needs and program information, for example. In the shelter and outreach programs, access to virtual options has made a world of difference, sustaining existing partner relationships, and expanding interactions to benefit the populations we serve in family violence prevention.
Some of the most common reasons victims of family violence and abuse do not seek help are: limited personal supports, lack of awareness of abuse, social stigma and shame, and lack of knowledge about community supports. You can help Willow Place and partners share valuable family violence information, including how to access supports, by:
Following us on social media and sharing our posts with your networks
Subscribing to our newsletter, and inviting others to subscribe
Challenging false information and negative stereotypes when they arise
Sharing Willow Place contact details for those seeking support or information
Donations continue to be important for sustaining Willow Place services and supports. In-kind donations enable us to provide important essentials for those we serve – thank you for your belief in our work!
TO DONATE: https://www.canadahelps.org/en/dn/27770
VIEW OUR WISH LIST: https://willowplaceshelter.ca/wish-list/
---