Willow Place
Women & Children's Domestic Violence Services in Winnipeg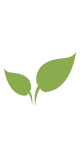 Willow Place is a family violence agency supporting transformation, healing and healthy relationships. We were incorporated in April 2015, maintaining Manitoba's long standing tradition of providing services for women and their children who have experienced family violence.
The Latest News
Keep Up-To-Date with Willow Place News! WILLOW PLACE NEWS One Room School House within Willow Place Hello, I am so happy to be writing you to tell you about our classroom located within the Willow [...]
Donations Needed
Willow Place Needs You!
We regularly post an updated wish list of items. Please check back often and contact us to make a donation!
Women's Underwear (Sizes: L, XL, XXL)
Women's Pajamas (Sizes: L, XL, XXL)
Children's pajamas – girls and boys, babies to teen
Towels and bath towels
Single bed sheets, fitted 
Face cloths
Laundry pods
Paper towels
Toilet paper
Baby wipes
Feminine products (deodorant, tampons, panty liners)
Monetary donations and gift cards always appreciated