Willow Place
Women & Children's Domestic Violence Services in Winnipeg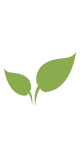 Willow Place is a family violence agency supporting transformation, healing and healthy relationships. We were incorporated in April 2015, maintaining Manitoba's long standing tradition of providing services for women and their children who have experienced family violence.
Donations In Need
Willow Place Needs You!
Every month, we'll post an updated wish list of items we need below. Please check back often and contact us to make a donation!
URGENT NEED:
New or gently used towels!
Women's Underwear (Sizes: L, XL, XXL)
Women's Pajamas (Sizes: L, XL, XXL)
Towels
Face cloths
Laundry Pods
Paper towels
Toilet paper
Baby wipes
Feminine products (deodorant, etc.)
. . .