Willow Place
Women & Children's Family Violence Services in Winnipeg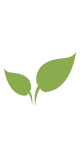 Willow Place is a family violence agency supporting transformation, healing and healthy relationships. We were incorporated in April 2015, maintaining Manitoba's long standing tradition of providing services and supports for women and their children who have experienced family violence.
The Latest News
January 13, 2019 is our next soup-making event with Soup Sisters, Winnipeg. Each month, Soup Sisters hosts the event and produces a month-supply of nutritious soup for our families in shelter. This is a wonderful [...]
Donations Needed
Willow Place Needs Your Support
We regularly post an updated wish list for donations. Please check back often and contact us to make a donation – thank you!
Daily needs:
Face cloths
Laundry pods
Paper towels
Toilet paper
Baby wipes
Feminine hygiene products and toiletries
Shelter kitchen needs:
Flatware sets
Children's plastic tumblers, dishwasher safe
Baking supplies: cake mixes, flour, sugar, brown sugar, baking soda, baking powder, nuts, chocolate chips
Craft and Activity needs:
Beading needles for traditional Indigenous beadwork
Beading thread and wire
Beads
Small journals, notebooks, and sketchbooks
Water based markers – fine and medium tip
BIG Ticket Items needed: must be pre-approved and coordinated with shelter management
Office furniture (nine desks are needed)
2 sofa sectionals for family lounges (leather or pleather, dark colour)
Monetary donations and gift cards always appreciated