Stop Family Violence Course
Program Feedback – Willow Place
Your input is very important to us – Willow Place provides inclusive, no-cost family violence prevention services for diverse needs, and continually seeks to improve the experience and outcomes for those seeking support.
We invite you to complete this confidential survey:
CLIENT AND PARTNER SURVEY (click here!)
Accessibility Policy – Willow Place
Willow Place seeks to reduce barriers to family violence supports, and provides inclusive services.
To receive a copy of our accessibility policy, please contact us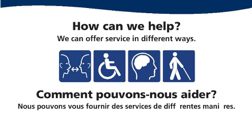 Partnership Report
September 2020
The Changing Face
of Women's Shelters
Gendered Homelessness
in Winnipeg
Have Questions?
For any questions or clarification of services, please send us a message using the Email button below.