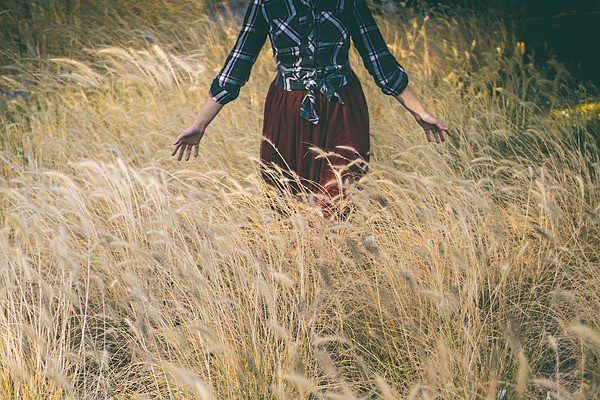 In this issue:
Royal LePage Support
Hockey Helps the Homeless
Summer Day Camp
Simons – My Heart My Cause
Winnipeg Foundation Grant
How YOU Can Help
Royal LePage Support – Purcell Mountain Challenge

Royal LePage agents have shown incredible enthusiasm and ongoing support for Willow Place services, with a variety of fundraising and donation initiatives. This August, two Winnipeg real estate agents, Alix McIntyre and Chris Pennycook, participated in the Purcell Mountain hiking challenge in British Columbia. Each participant had to raise a minimum amount to qualify. Together, Alix and Chris have raised over $100,000 for the Royal LePage Shelter Foundation, of which proceeds with be distributed to beneficiaries including Willow Place. HUGE thanks from all of us a Willow Place!

Hockey Helps the Homeless – Cycling Fundraiser and 2nd Annual Hockey Event

Hope is on the horizon! For the third consecutive year, Willow Place is grateful to be one of three Hockey Helps the Homeless (HHTH) beneficiaries. This summer, Brothers of the Fork, a Winnipeg cycling club, collaborated to raise over $40,000.00 (September 11, 2021). Willow Place receives one third of the proceeds, which are shared with Resource Assistance for Youth (rAy) and Red Road Lodge. In addition, plans are in full-swing for the 2nd Annual Hockey Helps the Homeless dream tournament where players get an opportunity to skate alongside their hockey heroes. Mark your calendars for December 3, 2021. Team sponsorships still available!

For player, volunteer and sponsor info: CLICK HERE
Summer Day Camp – Canada Summer Job Grant
Thanks to granted funds from Canada Summer Jobs, Service Canada, Willow Place was able to hire two university students from June through August, 2021 to support our Summer Day Camp activities for children in shelter. Thank you to Megan and Jasmine for their dedication, organization, flexibility and enthusiasm which resulted in a wide range of activities and supports for our young residents and their families. Aside from providing regular programming and outings, Megan and Jasmine also supported administrative tasks and provided childminding nd meal-time support.
Simons – My Heart My Cause – National T-Shirt Campaign
In August, 2021, Quebec-based retail chain, Simons, launched their My Heart My Cause t-shirt campaign. Artists and designers from across Canada participate and nominate charities in their region. This year, Willow Place was nominated by Winnipeg design duo, The Ba.sic. You may be familiar with The Ba.sic from local venues such as Third and Bird and Scattered Seeds. If all of the limited edition t-shirts are sold, Willow Place will receive a $10,000 donation. The white t-shirt with a bold, abstract graphic is the featured Willow Place design – please share and support if you are able, thank you.
For info and to purchase: CLICK HERE!
Winnipeg Foundation Grant – Stabilization Funding

This July, Willow Place was grateful to receive stabilization grant funds through The Winnipeg Foundation. The $50,000 received will sustain community outreach and housing support programs offered by Willow Place, including partnerships with Caring Dads, Access Health, The Salvation Army and Wahbung Abinoonjiag. These funds are helping Willow Place with earlier intervention strategies and expanded support for diverse family violence prevention needs in the community.
How YOU can help! – Donations, Fundraising, Awareness-Raising
With 38 beds, Willow Place operates the largest and most-utilized family violence prevention shelter services in Manitoba. In a typical year, we support 850-950 individuals in the shelter program, providing more than 9,000 shelter stays. The ongoing coronavirus pandemic has highlighted the need for our services, and has resulted in increased costs. As such, monetary and in-kind donations are especially important to sustain services on a 24-hour, no-cost basis. Please contact Renée or Pam for more information on either in-kind of monetary support or to inquire about a donation drop-off appointment: [email protected] or [email protected]

Monetary donations including cheques and bank drafts can be made out to "Willow Place" and mailed to P.O. Box 1786, Winnipeg, MB, R3C 2Z9. Monetary gifts can also be provided safely and securely online using Canada Helps: CLICK HERE!

In-kind donations are non-monetary gifts such as cleaning and craft supplies, and toiletries. Not all donations can be accepted at all times due to space and staffing limitations. Staff may recommend other organizations we collaborate with to help our clientele. All in-kind donations must be pre-approved and dropped off by appointment. Drop-offs are on a no-contact basis in keeping with coronavirus health precautions. A up-to-date "wish list" can be found on our web site: CLICK HERE!

Fundraising: the majority of Willow Place fundraising is third-party fundraising where individuals or groups organize events to benefit our services. Some examples are donation drives, product sales, performances and birthday celebrations. These events not only provide much needed monetary and in-kind support, they also encourage discussion about family violence prevention, and why organizations like Willow Place are important in our community.

** Third party fundraising forms and info can be requested by emailing [email protected] **
Copyright © 2021 Willow Place Inc.
All rights reserved.

Our mailing address:
P.O. Box 1786, Winnipeg, MB, Canada R3C 2Z9