AGM REFLECTIONS
Willow Place Executive Director, Marcie Wood
Resilience is defined as the ability to withstand hardship. It is the process and outcome of successfully adapting to difficult or challenging life experiences, especially through mental, emotional, and behavioral flexibility and adjustment to external and internal demands. As I reflect on the past year, "resilience" is what comes to mind. Once again, Willow Place was faced with unprecedented challenges in the wake of the pandemic and the "shadow pandemic" (UN Women) that emerged. As we continued to navigate and adapt service delivery to maintain safe 24/7 residential and outreach programming, we were also challenged with an increased demand for our services. This demand as well as the complexities of delivering 24/7 programming resulted in further obstacles for the organization to overcome, however, these obstacles provided opportunity for the evolution of "Strength and growth that come only through continuous effort and struggle." This courage and resilience is what truly defines our Willow Place team.
The impact of the pandemic was felt deeply by all, professionally and personally. Together, we experienced restrictions related to COVID-19 while we still persevered each day to end gender-based violence (GBV). Personal and organizational resilience is intertwined. What we practice daily, how we feel and act allows us to be motivated by certain thoughts, strategies and relationships while limiting others. While the pandemic has highlighted the increased need for partnership and collaborative capacity building, hiring, staff training, and service delivery that centers culturally inclusive, trauma-informed, survivor- and human-rights based perspectives, it also challenged us daily to remain committed to action based on respect, courage, honesty, wisdom, humility and truth. To achieve balance as well as maintain growth in an environment where all of these needs intersect requires an exceptional commitment from a resilient team.
The work we do is difficult and not one organization cannot do it alone. The spirit of partnership and collaboration is foundational to support coordinated services. Willow Place is grateful to be a member of a community network of corporate sponsors as well as agencies and funders who are committed to the perpetual enhancement of services available for these we serve.
As we leave one year behind and move onto the next I would like to, once again, honour the dedication, commitment, resiliency and growth of our organization. "The oak fought the wind and was broken, the willow bent when it must and survived" (Robert Jordan, the Fires of Heaven).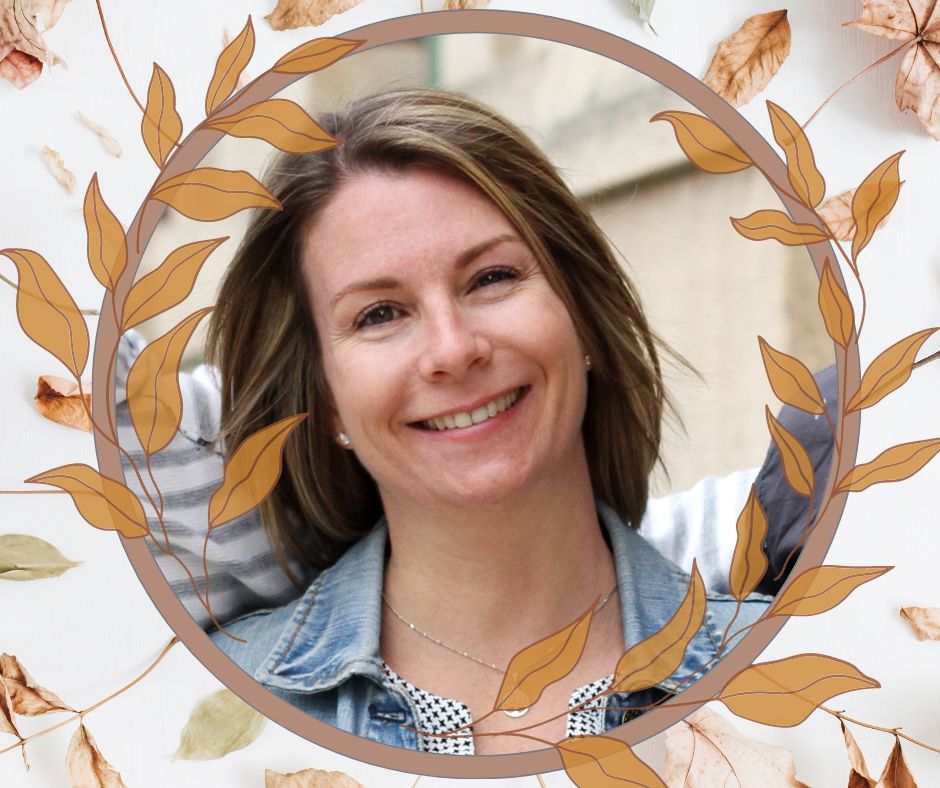 SUMMER DAY CAMP
Another successful program wraps up
Willow Place was fortunate to receive grant funding from Canada Summer Jobs again this year, helping to fund summer day camp staffing. This year, we were fortunate to hire two University of Manitoba social work students, Norien and Patricia.
Patricia shared the following highlights of her work experience with Willow Place:
"Working closely with children, it's inevitable that one will form bonds with them. I remember one morning just when I arrived, one of the kids ran up to me with excitement and said "Hey friend, I went to the classroom and it was locked; now that you are here can you go open it" … to me that statement was heartwarming as well as felt special. Other highlights were personal skills enhancement, knowledge acquisition and abilities realization through supporting children's creative and recreational skills. Patience and consistency yields great results when working with children. Overall, the summer day camp was rewarding and fun!"

Norien shared the following personal reflection:
"The most interesting experience I've had while working as a day camp worker is seeing how the unique personality of every child always shined through in a matter of a few minutes. The children have taught me how listening goes a long way when it comes to establishing respect and trust in a relationship. Patricia who taught me the importance of communicating and planning, which resulted in the creation of an environment in our day camp that was welcoming, respectful, and fun. Patricia and I hope that the short time we spent with the children at day camp will be something they can remember when they grow older. Whether it be about the friends they've made, the outings we went on, or any feelings they were able to express and let out due to their comfort in our room and the people that they were interacting with. I hope that every child that we have had the pleasure of working with this summer had a positive and memorable experience that they can utilize to become the most amazing versions of themselves." Special thanks to community donors who provided passes for individual and group admissions this summer: Manitoba Children's Museum, Goldeyes Baseball Club, Manitoba Museum, and the Canadian Museum for Human Rights. For the majority of our shelter participants, these donations allowed for first-time experiences – we valued and appreciated your generosity!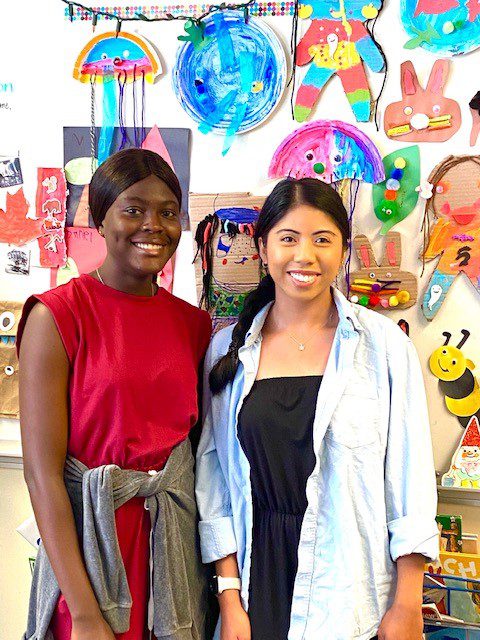 VOLUNTEER SUPPORTS
Updated training program launch
After a two-year hiatus, Willow Place is thrilled to have volunteers on-site once again. We have maintained a waiting list of prospective volunteers during this time, and in September and November 2022 volunteer training is commencing, with those on the waiting list.

Our volunteer training program has been updated and streamlined to include virtual and in-person components. We have also expanded volunteer opportunities to include shelter support, donations support, maintenance assistance, special event volunteering, and cultural supports. We look forward to welcoming new volunteers to a variety of roles in the weeks and months ahead. All volunteers are interviewed and must obtain criminal records back-checks with vulnerable sector search. For those accepted into our training program, Willow Place is able to provide no-cost adult and child abuse registry applications.

For more info, Willow Place Community Team (Shannon): [email protected]
Phone: 204-615-0313, ext. 224 (weekdays, daytime hours)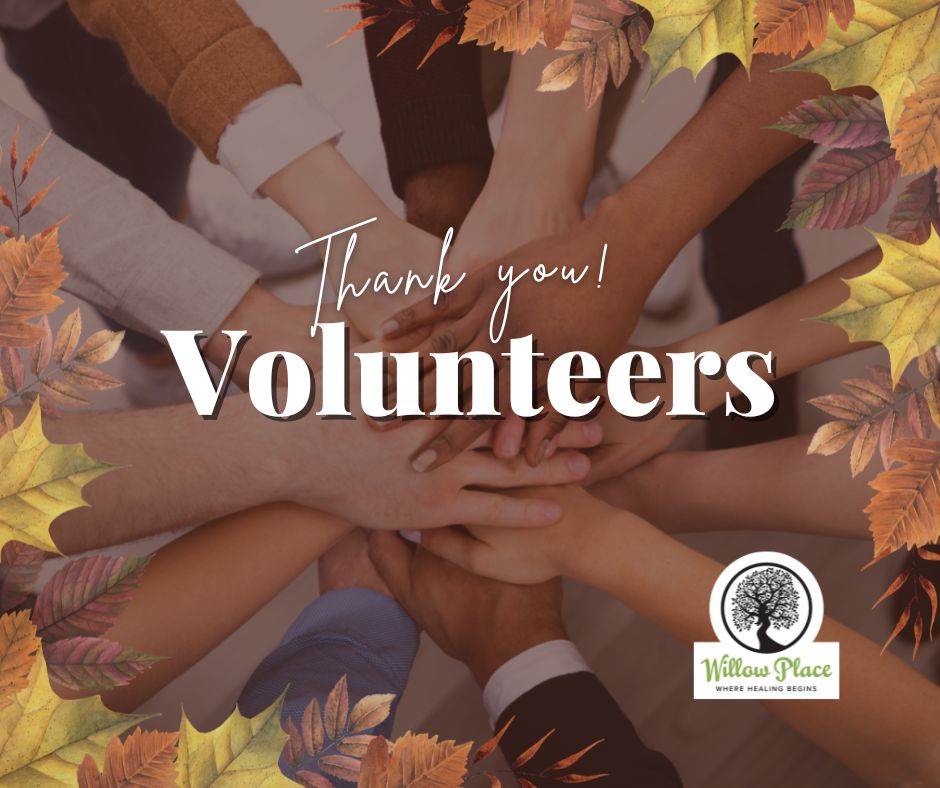 FUNDRAISING UPDATE
Caring community makes a world of difference!
Each year Willow Place must fundraise to meet operational funding gaps, and to effectively respond to changing community needs. Current priorities for Willow Place include food security funding, cultural and wellness support funding, as well as replacement funding (shelter facility supplies and furnishings). On the horizon is a capital campaign to support a new facility with expanded service and support capabilities – demand for family violence prevention services continues to grow, and the needs include transitional housing.
A growing area of support for Willow Place is third party fundraising. Throughout the pandemic, the creativity of community members and organizations was inspiring, as they hosted a wide variety of events to raise both awareness and much-needed dollars for Willow Place. Both service needs and costs continue to increase, and we are witnessing more acute needs among program participants. As such, the support of caring community is particularly precious, and allows us to sustain valuable services for vulnerable populations.
If you are interested in hosting a fundraising event or donation drive, please reach out to us for information:

Phone: 204-615-0313, ext. 237 (weekdays, daytime hours)
Email: [email protected]

How YOU can help
Every connection matters
There is an added layer of comfort when a friend, co-worker, or other supportive person recommends a service. For Willow Place, community and agency sharing and partnership is important. Many of the populations we serve have mistrust of others due to experiences of abuse, neglect and racism.
Commonly, family violence survivors will downplay their hardships and the abuse. Like the tip of an iceberg, what is disclosed or witnessed is typically a snap shot or small part of their full experience. It is important to not underestimate the value of listening without judgment, and the positive impact of a kind word of encouragement.
One reason that many victims of family violence and abuse do not seek help, is that they are not aware of no-cost supports available to them. If someone discloses family violence or abuse, it can feel uncomfortable for those receiving the information, and although they are sympathetic and concerned, supportive friends and family may be unsure what to say or do. If someone discloses family violence or abuse:
LISTEN and BELIEVE the person
Express CONCERN for their wellbeing
Let them know about supportive RESOURCES
DO NOT JUDGE them
Willow Place provides inclusive no-cost supports for diverse family violence prevention needs in Manitoba – 24-hours, every day. Any person, any gender can call the crisis support line for information and to access supports such as emergency shelter and counselling:
1-877-977-0007 (this 24-hour line directs callers to the closest family violence resource in Manitoba)
204-615-0311 (Winnipeg local – call 24-hours for Willow Place supports and information)
204-792-5302 (text-only line, for information and support in Manitoba)