WILLOW PLACE NEWS – February 2020
Challenge for Change
Domestic Violence Youth Media Contest 2019
By Marcie Wood, Executive Director, Willow Place
Challenge for Change is a three year (May 2017-April 2020) project funded by WAGE Canada and hosted by Willow Place. The project is supporting gender-based violence (GBV) system transformation through collective impact. The project is overseen by the Willow Place Board of Directors, and a multi-sectoral Steering Committee provides guidance and advice to the project. A needs assessment was carried out in the early stages of the project, which resulted in the identification of selected practices that require change to adequately support those experiencing gender-based violence. The project is implementing actions under each of the four recommendations:
– Build a cross-system framework and supporting structures to guide policy and provincial strategy development
– Strengthen knowledge exchange
– Strengthen the integration and coordination of supports needed by persons experiencing domestic violence, family violence or gender-based violence
– Develop a multi-faceted across-system prevention strategy
This past summer, Challenge for Change engaged with youth in our community to support the recommendation to develop a multi-faceted cross-system prevention strategy. We asked youth to capture what they thought the world needed to know about domestic violence and how it impacts them. The entries allowed for youth to express themselves and have a voice through any type of media such as video, photography, painting, dance, music, poetry; etc. Contestants had a chance to win a $1000 in each of the following prize categories: Video Submission, Storytelling Submission and Visual Art Submission. The Willow Place Board of Directors and the Challenge for Change Steering Committee are pleased to announce the winners of the 2019 Domestic Violence Youth Media Contest:

Royal LePage and Shelter Trek
Celebrating success!
Willow Place is grateful for the ongoing support of Royal LePage realtors in Winnipeg and nationally through the Royal LePage Shelter Foundation. Royal LePage has supported our organization, sharing in our vision for expanded services that better respond to evolving client needs. Examples of success stories include our on-site school, SunRise Tutoring Program, and our current New Outreach Model for family violence counselling services in the core are of Winnipeg.
In January, Willow Place Community and Outreach staff were pleased to accept a cheque for $17, 735.00 from Rick Preston of Royal LePage Dynamic Winnipeg, as part of ongoing support initiatives from the Royal LePage realtor community, via the Royal LePage Shelter Foundation. Not only is Royal LePage raising much needed monetary support to sustain our work in family violence prevention, but they are also helping to keep vital conversations alive in our community and in our nation, raising awareness of community needs and available resources.
Willow Place also wants to celebrate the exceptional and inspiring contribution of one of the Winnipeg Royal LePage team, realtor, Nicole Hacault, who completed the Shelter Foundation's grueling Sahara Desert Trek with Royal LePage realtors from across our nation in November, 2019. Nicole raised over $9,000 for the foundation, of which our shelter services received over $7,000. Thank you Nicole, all those who sponsored Nicole, and other brave trekkers. Huge appreciation to Nicole's fellow agents in the Royal LePage family, and to the Royal LePage Shelter Foundation for its unfailing support to shelters, including Willow Place.
An Interview with NICOLE HACAULT
Shelter Trek Sahara Desert – 2019
Nicole we are so grateful for the funds you have raised for Willow Place and the Royal LePage Shelter Foundation through the 2019 Shelter Trek, Sahara Desert. No doubt this was a life-changing experience.
What's next for Nicole? We understand Shelter Trek is planned every second year, are you excited for and planning for the next Trek?
Next trek will be announced by mid-September and I cannot wait for that announcement. There is no doubt at all that I will be applying for that next one wherever it may be, and then I will wait patiently until November when I will know if I am accepted or not.
Can you share with us your top five highlights from Shelter Trek Sahara, 2019?
1. The culture. I have never travelled before in this way so being fully immersed in the culture was amazing.
2. The people. Meeting my trekmates for the first time and then knowing we were all spending the next 11 days together. We didn't get to pick who we were sleeping with and you never know what you might come across, but I was paired with the most amazing people and am forever grateful for those new friendships.
3. Unplugging. We weren't allowed to post on social media during the trek. Twice we did get cell reception but we all tried out best to stay off our phones, only checking in with family quickly. As realtors we are always staring at our devices and it was awesome to have great conversations with no phones around.
4. The quiet. I am a country girl at heart and so being in the middle of no where with no traffic noises, no other people around was amazing.
5. The challenge and the goal. I loved prepping and training for this. It was a lot more work than I thought it would be but now that it is over I miss having that purpose and reason for getting certain things done like a 25km walk on a weekend, or reaching out to my friends and family for fundraising.
What were the three things you appreciated the most in your back pack? Why?
1. My camera. I had nightmares leading up to trek that I would forget it, it would break, or something would happen. I love my camera and I LOVE capturing memories. I made it my mission to capture as many photos as possible of my trekmates so they would have those memories.
2. Blister packs. I never really needed these as I only got one little blister and it went away while I was walking. But having them there for my teammates was awesome!
3. Toe Socks. These things are AMAZING for hiking. I spent $200 on socks as I was terrified of blisters, and toe socks were the answer for me. Keeping my toes separated and my feet happy meant I didn't suffer at all.
You took so many beautiful photos on your trek, Nicole, and we enjoyed following your photo journal on social media. Thank you for sharing two favourites – why are these your top picks?
Image 1 – Nicole and backpack: "being one of 3 people in the group with a camera, everyone relied on us for photos, which meant this is only 1 of 3 pictures of me on trek. Stopping in the middle of a dried up riverbed as a herd of Camels walked by. It was a surreal moment."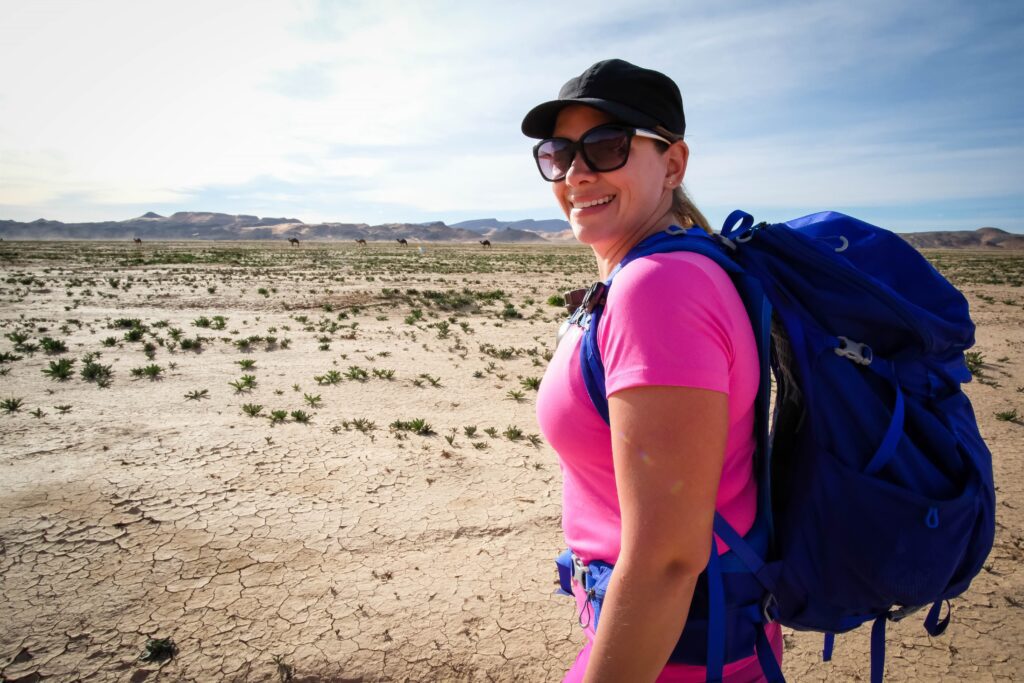 Image 2 – the vastness. "As the sun is getting ready to set over our camp on day 4 you can see just how desolate it was with nothing for miles and miles. Talking to the locals and telling them where we were going before trek we were laughed at and told "no one goes out there", and here we were."

Volunteer Profile
Introducing Pat!!!
What inspired you to apply for the Willow Place Shelter Support volunteer program?
I am grateful for my own family and community. As I have raised my family and cared for aging parents, I was looking for an opportunity to give back to the community where I could share some of my particular skills and interests.
What types of activities have you been participating in/leading with shelter residents?
My activities at the shelter have been evolving as I get to know the residents, staff and facilities. I started with small knitting/crochet projects and have expanded to sewing projects such as reusable shopping bags. We have also done a fair amount of baking and cookie decorating as well as gingerbread houses and trees at Christmastime. The baking activities often involve the children at the shelter. Colleen, Carolyn and Lisa have all been very helpful in these activities.
The shelter environment can be very unpredictable, what personal strengths and resources do you draw upon as a volunteer support worker?
Having raised three daughters, I feel I have some experience dealing with unforeseen circumstances and emotions by listening without judgment.
Has direct support with shelter residents altered your perspective on family violence and abuse?
Yes, I think it has. I realize how desperately we need our community and support networks, particularly if things are not good at home.
Are there any volunteering highlights/successes that you would like to tell us about?
Working on a sewing project with a resident, I was told that it was the first time she had smiled since being there. That was special to me.
Another of the residents was so proud of her project, saying that it looked professional and she was going to give it to a special person in her life.
Self-care is important for those working with survivors of family violence and abuse – do you have any self-care strategies you are able to share with others?
I try to exercise frequently – workouts at the gym, or just walking. Walking by myself gives me time to either think or clear my thoughts. Walking with friends is a wonderful way to stay connected/catch up with each other.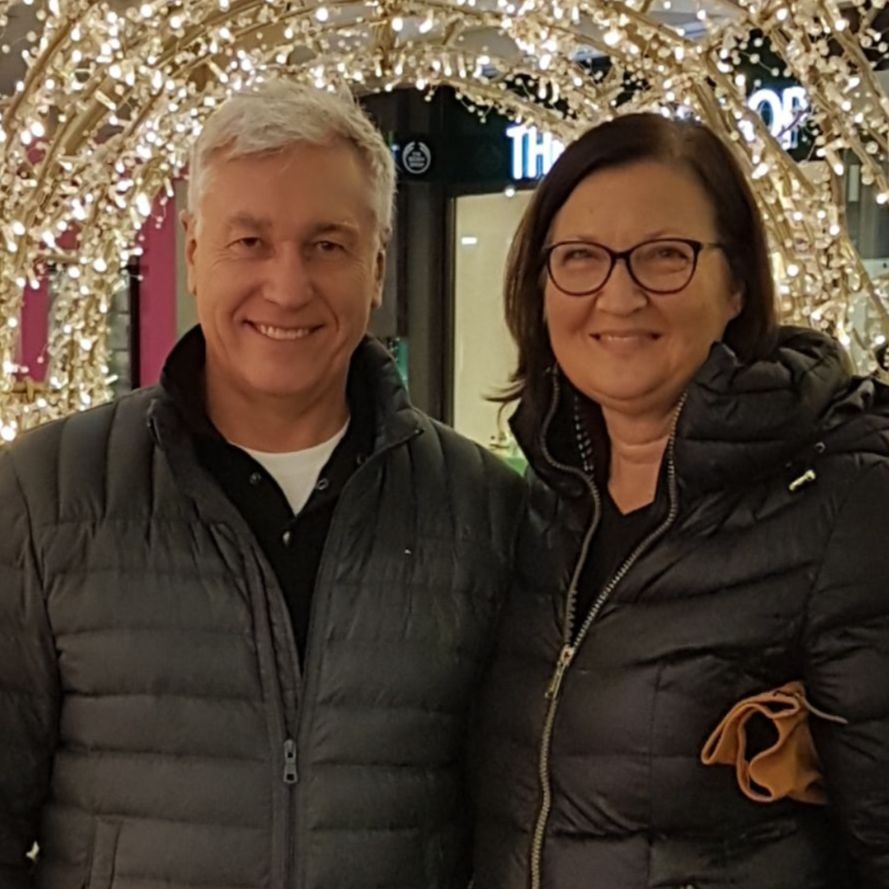 THANK YOU for sharing your volunteering perspectives and experiences, Pat, Willow Place is so appreciative of the time, talent and energy you share!
How YOU Can Help Willow Place!
Volunteer, donate, fundraise
There are many ways to support Willow Place, including volunteer service, sponsorship, donations and fundraising. For information on any or all of these areas, please contact the Community Team supervisor, Pam Hadder at pamh@willowplace.ca or by calling 204-615-0313, ext. 237.
Volunteer Service and Support
In an average year, Willow Place enjoys the support of more than 30 volunteers, including our volunteer board of directors, shelter support volunteers, fundraising event volunteers, and donations volunteers. In a typical year, volunteer support amounts to more than 5,000 hours! Twice yearly, Willow Place recruits for shelter support volunteers (spring and fall). After an interview process, six to eight individuals will be invited to attend our comprehensive three-day shelter support volunteer training. After training is complete, volunteers undergo an orientation and are paired with an experienced volunteer or staff member for the first few months of service. Shelter support volunteers provide vital help with informal activities, structured programming, housekeeping, administrative functions, and donations sorting.
Donations and Sponsorship
Willow Place recognizes that there are many worthy organizations in our community, in our province, and in our nation, and that donors and supporters are limited in which causes they can support. As such, we place great value upon all those individuals, businesses and other groups that choose to help Willow Place. Both monetary and in-kind donations are welcome, and we keep an up-to-date "wish list" posted on our web site at www.willowplaceshelter.ca
In-kind Donations Information
Our needs can change quite rapidly, and due to limitations on storage, we ask that you please contact our Community Team prior to dropping off a donation. Further guidelines and tips for in-kind donations include:
– Always call or email to see if we can use your donations at this time
– Smaller boxes or bags preferred – this is more manageable for staff and volunteers
– Only donate clean clothing in season
– Clothing should be in good repair: no holes, rips, missing buttons, broken zippers
– Some items must be new for the dignity of our clients: socks, underwear including bras; tooth brushes and hair brushes
– Bed sheets must be single size – new or gently used bedding is welcome
– Partly used make up, soaps, shampoos, and other personal hygiene items are not accepted due to health reasons
Third Party Fundraising
In a typical year, Willow Place needs to fundraise approximately $100,000.00 to meet our operational needs. Fundraising helps us to sustain no-cost, 24 hour services– our shelter and crisis line are never closed for those in need of family violence and abuse supports! A majority of our fundraising support comes to us in the form of third party fundraising. Third party fundraising must be pre-approved by our management and we recommend seeking approval one month in advance of your fundraising event.

Donation Drop Locations Needed!
Can your organization help?
Willow Place is seeking a corporate or community partner, or partners, to receive donations on our behalf on a year-round basis. Currently there is a particular need in the south area of the city. We are thankful for past support from Volunteer Manitoba, and current support from The Helping Hand – these organizations have been truly amazing, along with many dedicated and hard-working volunteers and staff members who help Willow Place access and sort donations.
Does your business, church, or community centre have the ability to accept donations for Willow Place? If so, we would love to hear from you! An ideal approach might be a larger organization with multiple branches in Winnipeg, but we are also open to other ideas to make it easier and more efficient for community to support Willow Place.