WILLOW PLACE NEWS – October 2019
New Willow Place Executive Director
Congratulations Marcie Wood
Willow Place is pleased to announce that former Community Coordinator, Marcie Wood, has been hired in the role of Executive Director. Marcie brings a rich history of work in the family violence sector, and was a key member of the three-year Challenge to Change project funded by Status of Women Canada, and led by Willow Place. We hope you will join us in welcoming Marcie to this new role.
UNIFOR Canada Support
Social Justice Committee Spearheads Shelter Renovations
This past summer was one of busy-ness and excitement at Willow Place as we coordinated renovations to our lobby, family lounge and kitchen. When completed, the value of volunteer services and donations exceeded $150,000, and included replacing our failing refrigeration equipment and supply of new furnishings for the lounge and kitchen areas. Skilled Unifor tradesmen volunteered their time and expertise as part of ongoing social justice initiatives in Canada and abroad. Willow Place was thrilled to receive this incredible support, and the project culminated with a celebration to recognize the positive impacts to our work with vulnerable women and children.

Domestic Violence Awareness Month
October has been recognized as National Domestic Violence Awareness month since 1961. In Manitoba, November is designated as Domestic Violence Awareness month, with many individuals and organizations working to raise awareness of the needs for supports, and also letting others know where they can access help at a time of need.
Here are some links to learn more about National Domestic Violence Awareness month and Manitoba supports and strategies for domestic violence:
https://www.breakthecycle.org/blog/it%E2%80%99s-national-domestic-violence-awareness-month
https://www.gov.mb.ca/stoptheviolence/index.html
Hockey Helps the Homeless
Reserve the date
Have you ever dreamed of skating alongside your hockey heroes? So many Winnipeggers love "Canada's sport," and on December 6, 2019, Hockey Helps the Homeless is coming to our city! Willow Place is one of three homeless-serving agencies who will receive proceeds of the fundraiser! The tournament is limited to ten teams, all of which have sold out! Various volunteer, donation and sponsorship opportunities exist, and these are also going very quickly! Manitobans love hockey, and live up to the "Friendly Manitoba" slogan by pulling together to lend support to those in need. Hockey Helps the Homeless is a perfect forum for our community to combine efforts and make a positive difference.
Please visit the link, below, to view the Winnipeg tournament page on the Hockey Helps the Homeless web site, where you can donate, inquire about sponsorship, sign up to volunteer and more! http://tournament.hhth.com/site/TR?fr_id=1300&pg=entry

Donations Spotlight
Royal LePage Shelter Foundation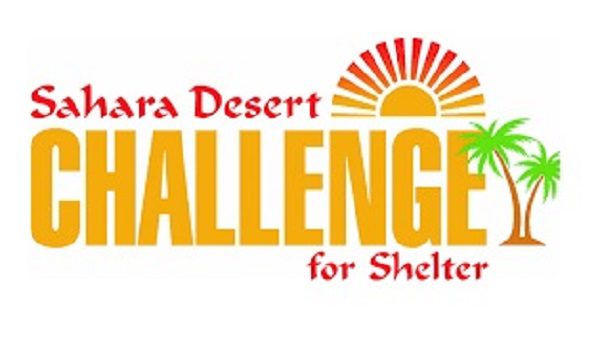 Willow Place has been very fortunate to enjoy ongoing fundraising support from the Royal LePage Shelter Foundation. Manitoba Royal LePage realtors have done incredible work to enable Willow Place to continue offering no-cost, 24-hour services for those dealing with family violence and abuse. Heartfelt thanks to these hard-working teams of professional realtors! In Canada, 39% of the homeless have experienced family violence, and Royal LePage understands the importance of safe shelter for all Canadians.
A "shout out" to Royal LePage Top Producer realtor, Nicole Hacault, who will be trekking through the Sahara Desert this November in support of our shelter, as part of the Royal LePage Shelter Foundation's Sahara Desert Challenge for Shelter!
Sponsor Nicole here: https://royallepage.myetap.org/fundraiser/Sahara/individual.do?participationRef=1185.0.1302952441
New Outreach Model
Supported by the Thomas Sill Foundation
In August 2019, Willow Place launched a new outreach pilot with generous support from the Thomas Sill Foundation. The program builds upon our established practice of community partnership and collaboration to better serve those in our community dealing with family violence and abuse. Willow Place outreach counsellor, Pauline, is the staff person offering counselling support out of The Salvation Army's SonRise Village and the Access Downtown Winnipeg location.
Outreach counselling through the new outreach model is focused on domestic or family violence-related concerns, including present and post-abuse. The model centers on safety-planning, healthy relationships and understanding violence and abuse. Services are open to adult women and men, following intake assessment (age 18 and older). Drop-in or appointment-based sessions are available. There is no cost to clients for the services, and information on office hours and locations is available by contacting Pauline, Community Outreach Counsellor at: 204-230-9399 or via email: paulinec@willowplace.ca

Volunteer Updates
Growing Our Community Involvement
Twice a year in the spring and fall, Willow Place recruits for shelter support volunteers. Similar to a job interview process, the candidates complete applications and supply us with a resume and cover letter. Those selected attend our three-day comprehensive training, as well as a shelter orientation. All volunteers must obtain adult and child abuse registry back checks, as well as a criminal records check, including vulnerable sector search. Once again, we are looking forward to inviting new shelter support volunteers to Willow Place training and orientation this fall.
Shelter volunteers support staff and shelter program residents in a wide variety of ways including offering informal groups and activities, sorting and organizing donations, as well as child-minding and administrative tasks. From time to time, Willow Place also utilizes volunteers for community outreach work, including special events, public education, special projects and fundraising. A third and very important volunteer opportunity is service on the Willow Place board of directors. Volunteers are a vital part of the work we do at Willow Place, and we offer challenge, variety and flexibility for those who participate in our volunteer programs. Currently, we have over 30 volunteers within shelter support, board of directors, and special project and fundraising initiatives.
Three times a year we connect with our volunteers to talk about their successes and challenges and to enjoy some social time together. Thus far this year we have enjoyed a Pizza Night (February), our spring tea, Volunteer Appreciation Evening (May); and are planning a fall Hygge get-together (November). Special thanks to our wonderful sponsor, Jacked Up Jill, for providing gourmet coffee fresh roasted here in Manitoba for our volunteer events – we are grateful for the ongoing support https://www.jackedupjill.com/
Do you have three or more hours a month to share? For information on volunteering, contact Pam: pamh@willowplace.ca or call 204-615-0313, ext. 237 (Monday to Friday between 9 a.m. and 4 p.m.)

Summer Day Camp Highlights
Grants and Donations Make the Difference
Willow Place is thankful for the Service Canada, Canada Jobs Grant which allowed us to staff our summer day camp program again this summer. We were pleased to be able to hire two university students, Larissa and Brady, both of whom had previous summer employment with Willow Place. We would also like to acknowledge generous support from volunteers and community organizations such as The Canadian Museum for Human Rights, Assiniboine Park Zoo, the Winnipeg Goldeyes, the Manitoba Children's Museum and CUPE for free admission tickets for our children and families. We also received donations of bus tickets, food and craft supplies from community which made many of the activities possible for our staff – our heartfelt thanks for this generosity!

Donations – How You Can Help!
Donations are vitally important at Willow Place! Like many Manitoba charities, we face increasing costs and over a decade of funding restraint, impacting our ability to fully support many client needs. At all times, monetary donations and gift cards for grocery stores and other resources are welcome: Shoppers Drug Mart, Walmart, Dollarama, coffee cards; etc. We also need non-perishable food items on a regular basis, despite support from Soup Sisters and Winnipeg Harvest. We regularly update our donation wish list on our web site and we encourage you to visit the site often to see our current needs (www.willowplaceshelter.ca).
Please call Pam at 204-615-0313, ext. 237 between the hours of 8:30 to 4:30, Monday through Friday for any donations information, including drop-off locations and hours.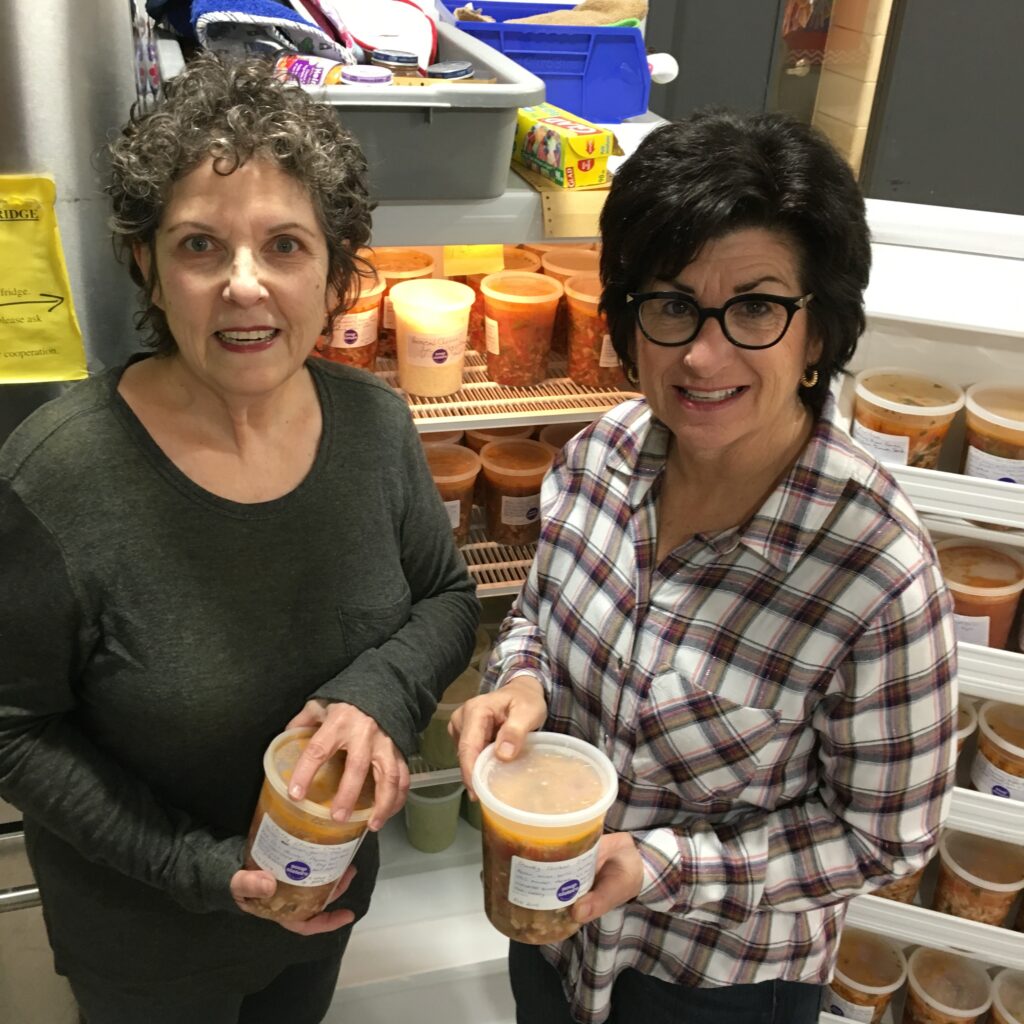 IMPORTANT: Willow Place has limited storage and our needs change frequently – we cannot accept all donations for this reason. Please call ahead before donating to the shelter – thank you for your understanding.