Willow Place
Women & Children's Family Violence Services in Winnipeg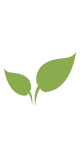 Willow Place is a family violence agency supporting transformation, healing and healthy relationships. We were incorporated in April 2015, maintaining Manitoba's longstanding tradition of providing services and supports for women and their children who have experienced family violence.
Donations Needed
Willow Place Needs Your Support
We regularly post an updated wish list for donations. Please check back often and contact us to make a donation – thank you!
Daily needs:
Laundry pods and fabric softener sheets
Paper towels and Kleenex
Toilet paper and baby wipes
Ziploc bags – various sizes
Adult and child bus tickets
Stationery supplies: Post-it notes, pens, white-out, staples, copy paper
Hair brushes and hair ties; toothbrushes
Gift cards – Safeway/Sobey's, PC, Dollarama, Shoppers, etc.
Cleaning cloths (micro-fiber or J-Cloths)
Shelter kitchen needs:
Children's plastic tumblers and teethers, dishwasher safe
Baking supplies: cake mixes, flour, sugar, brown sugar, baking soda, baking powder, nuts, chocolate chips, icing sugar, sprinkles, etc.
Non-perishable foods: breakfast cereal, infant rice cereal, infant teething cookies, canned goods
Craft and Activity needs:
Needles, thread and beads for traditional Indigenous beadwork
Glue sticks, pens, water-based markers, watercolour paper, paint brushes, scissors
Small journals, notebooks, and sketchbooks
Musical instruments: guitars, percussion instruments
Adult colouring books, adult and child craft kits
BIG Ticket Items needed: must be pre-approved and coordinated with shelter management – THANK YOU for your understanding!

Office furniture (nine desks are needed)
Stackable washer and dryer
Monetary donations and gift cards always appreciated