Night Running print available for purchase  – $30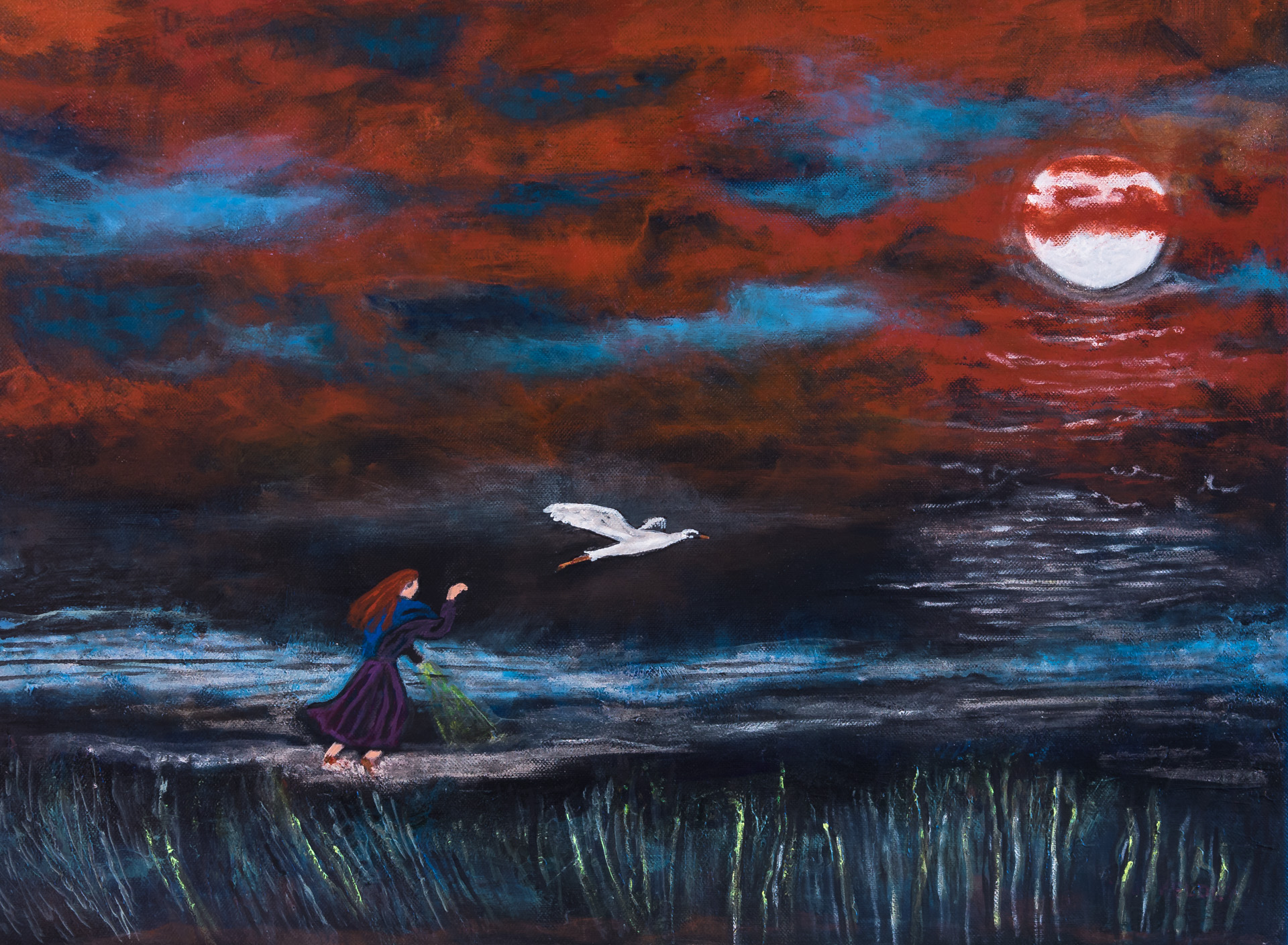 Night Running is a print of an original painting by a mixed-media artist, who now lives in a safe space where the wind and water feeds her spirit.  Her original, acrylic painting depicts a woman running away at night.  The print brings to mind the following questions….
What is she running from and why is it so dark?
Why is she so alone and what are her fears?
What is the purpose of the beautiful bird?
What purpose is served by the light of the moon?
Where is she headed and will she arrive?
Those questions (and others) apply to the experiences of those who leave the dark challenges of violence.  It can happen to anyone.
If you are someone who supports those dealing violence in the home, then you know it takes courage and many levels of support to move forward.  This print and its original painting depicts the incredible courage of those who move forward and the compassion of the many helpers who provide assistance.  This is a picture of hope.
Proceeds from the sale of this print are donated to Willow Place, Winnipeg.  The donation is made by an artist who learned to express her memories through writing and her art.  She is grateful for her life and she honours you for your divine interventions in the lives of others.
To purchase a print please contact Marcie at 204-615-0313 ext.237 or marciew@willowplace.ca 
A special thank you to Alex Reinhardt, Earl grey Photography, for producing the prints and for his donation to Willow Place.  To view Alex's beautiful gallery, go to www.earlgreyphoto.com