How You Can Help
Women & Children's Emergency Shelter in Winnipeg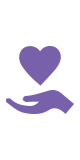 As a registered non-profit in times of fiscal prudence and increasing operational costs, donations and fund-raising are vital and help us to provide quality care and services for the women and children who come through our doors.
Hosting a fundraising event is a wonderful way to let women and children, who come to us from situations of violence and abuse, know that they are cared for and supported by their community.  It's also a great way to raise awareness about family violence and abuse, as well as available services.
Any type of event (small or large) helps!  Some ideas are:
Collections at work or school (monetary or in-kind donations) i.e., bake sales, wear jeans day, etc.
Organized drive for in-kind donations
Events which require an entry fee, i.e., golf tournament, galas, breakfasts, 5k/10k walk or run
Gifts on behalf of another person, i.e., donation in lieu of a birthday gift
Planned giving/estate gifts
Contact us at 204-615-0313, ext. 237 to request our third-party fundraising application and with any questions  – thank you!
Help Willow Place
All methods of support are greatly appreciated!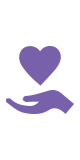 Monetary donations: Willow Place is a not-for-profit, charitable organization and charitable tax receipts will be provided.
Donating basic needs: We count on the support of a generous community. Please visit our donation wishlist for items we need.
Volunteering: Consider sharing your time and talents.  We have lots of opportunities to get involved, gain skills and make a difference; depending on what you would like to do.  Examples include our volunteer board of directors, shelter support volunteers, community events, and occasional donation pick-up and sorting support.
2020-2021 VOLUNTEER RECRUITMENT AND VOLUNTEER SUPPORT – suspended until further notice due to COVID-19