How You Can Help
Women & Children's Emergency shelter in Winnipeg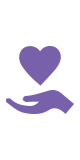 As a new organization, donations and fund-raising are vital and help us to provide improved care and services for the women and children who come through our doors
Hosting a fundraising event is a wonderful way to let women and children, who come to us from situations of domestic violence, know that they are cared for and supported by their community.  It's also a great way to raise awareness about family violence and available services.
Any type of event (small or large) helps!  Some ideas are:
Collections at work or school (monetary or in-kind donations) i.e. bake sales, wear jeans day etc.
Organized drive for in-kind donations
Events which require an entry fee i.e. golf tournament, galas, breakfasts, 5k/10k Run
Gifts on behalf of another person i.e. donation in lieu of a birthday gift
Help Willow Place
All methods of support are greatly appreciated!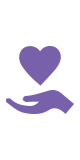 Monetary donations: Willow Place is a not-for-profit, charitable organization and charitable tax receipts will be provided.
Donating basic needs: We count on the support of a generous community. Please visit our donation wishlist for items we need.
Volunteering: Consider sharing your time and talents.  We have lots of opportunities to get involved, gain skills and make a difference; depending on what you would like to do.
 Recruitment for the fall volunteer training session is now CLOSED.  This next training session will be held in spring 2019.  Please stay tuned for information regarding when recruitment will begin for this training session!