You Can Help
Family Violence Prevention Services in Manitoba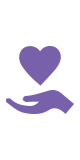 Donations and fund-raising are vital to sustain quality care and services for those seeking Willow Place supports.
Hosting a fundraising event is a wonderful way to let those experiencing violence and abuse know that they are cared for and supported by their community.  It is also an effective way to raise awareness about family violence and abuse, as well as available services.  Whether small or large, all support helps!  Some ideas:
Collections at work or school (monetary or in-kind donations) i.e., bake sales, wear jeans day, etc.
Organized drive for in-kind donations
Events which require an entry fee: golf tournament, galas, breakfasts, 5k/10k walk or run
Gifts on behalf of another person, such as a memorial or birthday 
Planned giving and estate gifts
Contact us at 204-615-0313, ext. 237  for information and to request a third-party fundraising application – thank you!
Help Willow Place
All methods of support are greatly appreciated!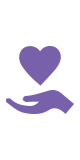 Monetary donations: Willow Place is a not-for-profit, charitable organization and charitable tax receipts will be provided.
Donating basic needs: We count on the support of a generous community. Please visit our donation wishlist for items we need.
Volunteering: Consider sharing your time and talents.  We have lots of opportunities to get involved, gain skills and make a difference; depending on what you would like to do.  Examples include our volunteer board of directors, shelter support volunteers, community events, and occasional donation pick-up and sorting support.
2020-2021 VOLUNTEER RECRUITMENT AND VOLUNTEER SUPPORT – suspended until further notice due to COVID-19