THANK YOU to caring community members, businesses and organizations who continue to support us with in-kind and monetary donations. Due to health precautions with corona virus (COVID-19) and limited storage we cannot accept all in-kind donations.
All in-kind donations must be pre-approved by Willow Place. 
Please call 204-615-0313, ext. 237 (weekdays, daytime hours)
Email: pamh@willowplace.ca
Donation Wish List
Family Violence Prevention Services in Manitoba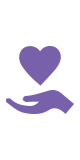 Family violence and abuse are a concern for all of us. Healthy changes require awareness, commitment and  support from community. Please consider contributing to our wish list:
Laundry pods and fabric softener sheets (COVID-19)
Kleenex boxes, single ply toilet tissue (COVID-19)
Reusable, non-medical fabric masks (COVID-19)
Pens and small journal books
Travel size shampoo, conditioner and lotion
Infant wipes and sanitizing wipes (COVID-19)
Craft kits (for women, children and teens)
Bus tickets (adult, youth, children)
Liquid hand soap and  hand sanitizer (COVID-19) 
Household cleaners,  rubber or vinyl gloves (COVID-19)
Gift cards (Walmart, grocery store, Shoppers, coffee shop, restaurant – for shelter supplies and client outings)
Monetary donations via Canadahelps.ca (COVID-19)
How to Donate
Please call 204-615-0313, ext. 237  to donate or with questions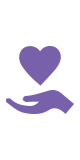 *Due to storage limitations and COVID-19 health precautions we are not able to accept all donations of gently-used clothing, bedding and towels – all donations must be pre-approved by Willow Place. 
PLEASE NOTE:
NO books are accepted.
NO used  toys are accepted. THANK YOU!
OTHER OPTIONS:
Donations of gently-used clothing and household items may be donated to Helping Hands Thrift Store (204-582-4334) Listen to voice mail for current hours (COVID-19).  The Helping Hand is a long-time partner of Willow Place and provides Fresh Start packages to our clients at no cost when leaving the family violence shelter program.
Donations of furniture, men's and women's clothing and other daily essentials can also be made with community partner, S.S.C.O.P.E. by calling 204-987-6300, ext. 2, or email sscope.inc@gmail.com. Furniture pick up is available through S.S.C.O.P.E. (www.sscope.org).
Donations of furniture also may be directed to community partners Oyate Tipi (204-589-2265) or Hands of Hope (204-261-8607). Pickups and phone response are affected by COVID-19 – thank you.
Heartfelt thanks  – your donations support new beginnings!