THANK YOU to the many caring community members who support us with in-kind and monetary donations. Due to health precautions with corona virus (COVID-19) we are currently not accepting any in-kind donations until further notice.  We appreciate your understanding and support during this challenging time.  
For information we recommend checking this web site for updates, or following our posts on Twitter, Facebook and LinkedIn.
Donation Wish List
Women & Children's Emergency Shelter in Winnipeg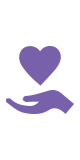 Family violence is a concern for all of us. It takes awareness, commitment and support from family, friends and community to support healthy changes.
Please consider contributing to our wish list:
Laundry pods and fabric softener sheets
Paper towels and toilet paper (1-ply)
Ziploc bags (variety of sizes)
Facial tissue (Kleenex) boxes 
Pens  and small journal books; office supplies and school supplies
Art and craft supplies: markers, paper, glue sticks, scissors, stencils
Cleaning cloths, cleaning supplies (microfibre or J-Cloths)
Non-perishable dry goods, breakfast cereal, baby food in squeeze containers
Flatware, luncheon and dinner plates; cereal and soup bowls (dishwasher and microwave safe)
Play food, and play kitchen dishes and utensils
Craft kits (for women, children and teen activities)
Bus tickets (adult and youth)
Gift cards (Walmart, Superstore, Safeway/Sobey's, Tim Horton's or any similar businesses for shelter supplies and client outings)
How to Donate
PLEASE CALL 204-615-0313, ext. 237  TO MAKE ARRANGEMENTS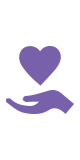 *Due to storage limitations we are not able to accept large donations of clothing and household items.  All clothing must be seasonal, laundered and in good repair.  Larger donations of gently-used clothing or small household items can be donated to Helping Hands Thrift Store (204-582-4334). Gently used household appliances and furniture can be donated to Oyate Tipi (204-589-2265) on our behalf.  These organizations partner with Willow Place and provide our families with the items they need at no cost when leaving our shelter program.