** Willow Place is seeking Easter Treats**
We are in need of  treats for both the women and children.  If interested in donating these items, please contact us at 204-615-0313 ext.0.
Willow Place is also in need of a commercial fridge (the style commonly found in convenience stores).  We would gladly accept a previously used fridge in good condition.  If interested in donating, please call 204-615-0313 ext.237.
Donation Wish List
Women & Children's Emergency shelter in Winnipeg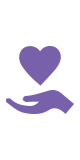 Family violence is a concern for all of us. It takes awareness, commitment and support from family, friends and community to support healthy changes.
Please consider contributing to our wish list:
Women's Underwear (Sizes: L, XL, XXL)
Women's Pajamas (Sizes: L, XL, XXL)
Laundry Pods
Paper towels
Toilet paper (1-ply)
Tissue
Pens
Small Journal books
Hair brushes and combs
Feminine hygiene products (i.e. travel size shampoo, conditioner, body wash, deodorant, etc.)
Craft supplies such as glue sticks, watercolor paper, clear drying liquid glue, glue sticks, paint and paint brushes
Baby bottles
Pull-ups/Diapers (Sizes 4, 5, 6)
Diaper cream
Spill proof cups
Baby toys
Craft Kits (for women, children and group activities)
Colouring books
Teen gifts (i.e. watches, videos, jewelry, sport t-shirts, wallets)
Bus Tickets (Adult and Youth)
Gift Cards (Walmart, Superstore, Safeway, Tim Horton's or any similar establishment to be used to purchase required items or for outings)
Canned goods
Dry goods
Peanut butter, jams etc.
metal cutlery (spoons and forks)
coffee cups
How to Donate
PLEASE CALL 204-615-0313 TO MAKE ARRANGEMENTS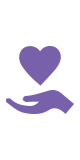 *Due to storage limitations we are not able to accept large donations of clothing and household items. Gently used clothing or small household items can be donated to Helping Hands (204-582-4334). Gently used household appliances and furniture can be donated to Oyati Tipi (204-589-2265) on our behalf.
These items can be easily accessed by our clients and for shelter use at no charge.