THANK YOU to caring community members, businesses and organizations who support us with in-kind and monetary donations. Due to health precautions with corona virus (COVID-19) and limited storage we cannot accept all in-kind donations.  All in-kind donations must be pre-approved by our Community Team: 204-615-0313, ext. 237.  Some supplies have been harder to obtain and/or more frequently used during COVID-19 crisis, and are identified in our wish list, below.
We appreciate your understanding and support during this challenging time. We recommend checking this web site intermittently for updates, and following Willow Place on Twitter, Facebook, Instagram and LinkedIn.  Thank you for thinking of Willow Place!
Donation Wish List
Women & Children's Emergency Shelter in Winnipeg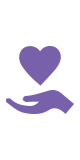 Family violence and abuse are a concern for all of us. Healthy changes require awareness, commitment and  support from community. Please consider contributing to our wish list:
Laundry pods and fabric softener sheets (COVID-19)
Kleenex boxes, single ply toilet tissue (COVID-19)
Reusable, non-medical fabric masks (COVID-19)
Pens and small journal books
Travel size shampoo, conditioner and lotion
Deodorant and body wash; cosmetics
Art and craft supplies
Infant diapers, wipes, pull-ups (all sizes)
Craft kits (for women, children and teens)
Bus tickets (adult, youth, children)
Liquid hand soap and  hand sanitizer (COVID-19) 
Household cleaners,  rubber or vinyl gloves (COVID-19)
New or gently used pajamas for women (all sizes)
Gift cards (Walmart, grocery store, Shoppers, coffee shop, restaurant – for shelter supplies and client outings)
Monetary donations via Canadahelps.ca (COVID-19)
How to Donate
Please call 204-615-0313, ext. 237  to donate or with questions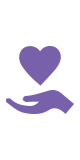 *Due to storage limitations and COVID-19 health precautions we are not able to accept all donations of gently-used clothing and household items such as bedding at this time.
Donations of gently-used clothing, bedding, linens, kitchenware, dishes and household items may be donated to Helping Hands Thrift Store (204-582-4334); call and listen to voice mail for current hours (COVID-19).  The Helping Hand is a long-time partner of Willow Place and provides Fresh Start packages to our clients at no cost when leaving the family violence shelter program.
Donations of furniture, men's and women's clothing and other daily essentials can also be made with community partner, S.S.C.O.P.E. by calling 204-987-6300, ext. 2, or email sscope.inc@gmail.com. Furniture pick up is available through S.S.C.O.P.E. (www.sscope.org)
Donations of furniture also may be directed to community partners Oyate Tipi (204-589-2265) or Hands of Hope (204-261-8607). Pickups and phone response are affected by COVID-19, thank you for patience and understanding. Also not all items may be accepted.
If your retail business has NEW or GENTLY-USED in-kind items to donate, please contact us.  Typical items needed are casual clothing, footwear and PJs for women and children (must be in-season), single size fitted sheets, blankets, and towels.
PLEASE NOTE: we have a very good supply of feminine hygiene, toothpaste, diapers, and socks right now, so these items are not being accepted for donation.  Also, NO books or used toys are being accepted at this time – THANK YOU!
Heartfelt thanks  – your donations support new beginnings!