Contact Us
Women & Children's Emergency shelter in Winnipeg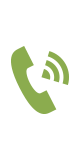 24-hour Crisis Line
204-615-0311 or 1-877-977-0007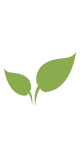 Willow Place Inc. Administration:
PO. Box 1786
Winnipeg, Canada
R3C 2Z9
Phone: 204.615-0313 ext.0
Fax: 204.615-1077
If you are in crisis or in need of immediate assistance – please call the crisis line.  
If you are in danger call 911.
 This contact site is NOT monitored daily.
Counselling and referral services are NOT available through this site.